Fast Flood Damage Cleanup Help!
24 hour emergency flood service you can trust
flood damage water removal, when you need assistance, you need a team of professionals that can respond quickly and that will address all the issues that are associated with flood water damages. TriServe is your company for water removal , clean up, and restoration. Many home owners and businesses count on us for Basement Flood Damage Cleanup for washington DC metro area properties.
TriServe is ready to handle all of your MD/DC and Va flood damage cleanup needs in a timely and cost effective manner. As a locally owned and operated business, TriServe is close by and ready to respond to your flood damage or water damage emergency 24/7 365 days a year. This is why you need to call us for your flood damage cleanup emergency. we specialize in residential and commercial flood cleanup service. CALL NOW: 1855-4FLOOD1 OR our local number: 301-792-5475.
Your reaction time to a flood situation definitely matters. TriServe is here to help with 24 hour emergency flood services. our water removal and cleanup specialists are ready to service your washington DC metro area†home when flooding or water leaks cause water damage. Whether you have minor water damage, from a busted pipe or extensive damage caused by a flood or a storm, TriServe is your best choice. Our hi-tech emergency commercial flood damage cleaning service equipment is tops in the industry. We know there is much more to dealing with flood damage than getting water out of your home. Our highly trained technicians are ready to respond immediately to flood or water damage at your property. Flood damage can quickly become a nightmare for you, but our professional water extractors, pumps and truckmount systems will halt the damage. By thorough water removal and extraction service. Whether a leaky pipe is causing water damage to your kitchen or you are experiencing a flood on your wood floors, the best local place to turn for fast, friendly and efficient flood cleanup & restoration service is TriServe period.
In addition to flood restoration,TriServe also offers mold removal, fire restoration services, lead/ asbestos abatement.our locally-based, highly trained flood damage restoration experts have years of education and offer practical know-how backed up by industry experience, making them more than capable to provide our customers with high-quality flood damage cleanup services.Also ask us about our home remodeling and damage restoration services.
flood damage Fundamentals Explained
Why you should hire for your flood damage needs
---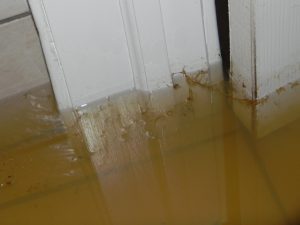 TriServe FLOOD RESTORATION SERVICES can include property repair and maintenance.CALL NOW our 24 hour emergency hotline for Flooded Basement Cleanup & Restoration services. count on TriServe for your Property Restoration, as your trusted response company. when a basement flood happened, it can cause irreparable damage not only to your home and the items within it, but to the Environment too. answer to a flooded basement depends entirely on what's causing the flood in the first place.we will provide the solutions for you situation. so you do not have to deal with flood damage ever again. That's why TriServe is the leader in this industry. CALL NOW and we will not put you on HOLD.
No matter the cause of your flood damage issues,our specialists will restore your home to its original state after a catastrophic flood. We can be at your property within 60 minutes, for an immediate flood damage removal estimate!
The secondary damage that can result from waiting is much worse than the initial flood damage from the flood water itself. TriServe is IICRC†certified and have been a leader in flood cleanup for years. if there was enough flood water to stagnate, call us imidiatlly as the basement flood cleanup will require heavy equipment like dehumidifiers, blowers and water extraction units. Flood water cleanup must be started quickly. we have the resources and know-how to guide your flood damage cleanup project through from beginning to end. CALL NOW: 1-855-4FLOOD 1
Call Today! Our Highly Experienced Technicians Are Ready To Serve You!
24 hour water damage restoration Service
A Team You Can Rely On
We provide 24hr Emergency Service for Water Damage Restoration to commercial (including churches, offices, schools) and residential customers in Montgomery, Howard, Prince George's, Anne Arundel, and Baltimore Counties in Maryland, Washington, D.C., and Arlington, Alexandria, and Northern Virginia within 60 minutes. We also service other East coast states, such as PA, DE, VA, WV, NC, NJ, NY, and RI who FEMA has declared a state of emergency. Our company has a disaster management team that services outside our local area.